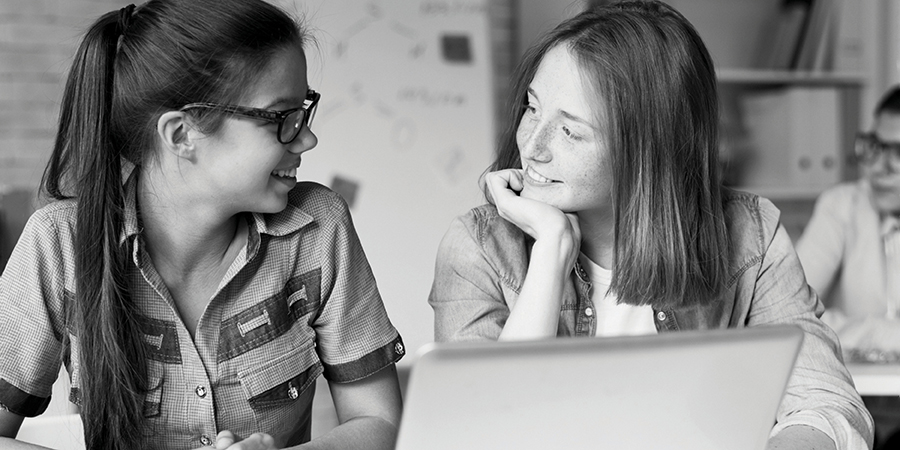 Welcome to My Route to Health®
Improving the health of the community through health education.
Centene believes in treating the whole person, not just the physical body. My Route To Health is available to anyone interested in learning more about health. Parents, teachers, caregivers and students can access books, videos and activities about different health topics. Current topics include hygiene, dental health, fitness, digital safety and more. Additional topics will be added in the future.
Content is available in English and Spanish.
---
Le damos la bienvenida a My Route to Health®
Un sitio web que ayuda a mejorar la salud de la comunidad a través de la educación.
En Centene, creemos en la importancia de cuidar la salud integral de las personas, no solo la salud física. My Route To Health está disponible para todos aquellos interesados en aprender más sobre la salud. Padres, maestros, cuidadores y estudiantes pueden acceder a libros, videos y actividades sobre diferentes temas de salud, por ejemplo, higiene, salud dental, entrenamiento físico, seguridad digital y muchos más. Se agregarán temas adicionales en el futuro.
Los contenidos están disponibles en inglés y en español.
Please choose your age level
Why Health Education?
Child health education is extremely important. It can provide a basis for health literacy in adulthood. Promoting health education through reading health books can also help children develop literacy skills. Early literacy is a critical skill for early childhood development. Early literacy promotes school readiness, language development, brain development, future employment, improved health literacy, health outcomes and overall quality of life. Enhanced health literacy can impact health decisions, which can also impact quality of life, life expectancy and health outcomesix. The health books and activities included on this website are designed to help educators deliver quality health education to youth – and improve health literacy.
Health Literacy is the "degree to which an individual has the capacity to obtain, communicate, process and understand basic health information and services to make appropriate health decisions" i,ii
Health Literacy is a central focus of the US Department of Health and Human Services to eliminate health disparities, achieve health equity and attain health literacy to improve the health and well-being of all. In fact, there is a new definition of health literacy that now addresses both personal and organizational health literacy.iii,iv
Personal: This new definition provides focus on the ability for a person to not only obtain and understand, but to use information to inform their personal health decisions for themselves and their loved ones.

For example, we may know that it is important to exercise and eat well, but how do we go from knowing something to doing something?  

Organizational: This new definition focuses on the degree to which organizations help people find, understand and use health information to inform their personal health decisions for themselves and their loved ones.

For example, if an organization wants employees or customers to exercise more, how can they share that information in a way that people can access it, understand it and take action to do it?
Limited health literacy is a public health problemv. Health literacy is important for individuals and organizations – with the power to improve the accessibility, quality, and safety of health care; reduce costs; and improve the health and quality of life of millions of people in the United Statesv. Our lives depend on it.
Health education declines from kindergarten to grade 12 – from 33% in kindergarten to 2% in grade 12. The absence of a coordinated health education program across the school years may impede student learning of vital health literacy skills.vi
Nine out of 10 adults struggle to understand and use health information when it is unfamiliar or complex vii.

Limited health literacy costs the healthcare system money and results in higher than necessary morbidity and mortality.

In our modern society, there are many competing sources of health information – from national media to the internet - that intensify the need for improved health literacy viii. It is important to know which sources of health information are reliable and accurate. 

My Route to Health
Thank you for visiting My Route to Health. This website provides our communication partners, students, parents, and teachers with accessible, digital books to learn more about different health topics.





Digital Books
Digital friendly version of award-winning books

Video recordings of the books being read

Topics for elementary, middle and high school students

More topics to be added in the future


i Institute of Medicine (2004) Health Literacy: A Prescription to End Confusion. Washington, DC: The National Academies Press.
ii CDC (2020). What is Health Literacy? Accessed September 23, 2020 from: https://www.cdc.gov/healthliteracy/learn/index.html
iii US Department of Health and Human Services (DHHS) Office of Disease Prevention and Health Promotion (ODPHP) (2020). Health Literacy in Healthy People. Accessed October 1, 2020 from: https://health.gov/our-work/healthy-people-2030/about-healthy-people-2030/health-literacy-healthy-people
iv US Department of Health and Human Services (DHHS) Office of Disease Prevention and Health Promotion (ODPHP) (2020). National Action Plan to Improve Health Literacy. Accessed October 1, 2020 from: https://health.gov/our-work/health-literacy/national-action-plan-improve-health-literacy
v U.S. Department of Health and Human Services, Office of Disease Prevention and Health Promotion. (2010). National Action Plan to Improve Health Literacy. Accessed October 1, 2020 from: https://health.gov/sites/default/files/2019-09/Health_Literacy_Action_Plan.pdf
vi Institute of Medicine (2004) Health Literacy: A Prescription to End Confusion. Washington, DC: The National Academies Press.
vii CDC (2019). Talking Points About Health Literacy. Accessed September 23, 2020 from: https://www.cdc.gov/healthliteracy/shareinteract/TellOthers.html
viii Institute of Medicine (2004) Health Literacy: A Prescription to End Confusion. Washington, DC: The National Academies Press.
ix US DHHS (not listed) Making Health Communications Programs Work. Accessed September 23, 2020 from: https://www.cancer.gov/publications/health-communication/pink-book.pdf